Film
What Happened to Monday (2017) is set in a dystopian future where people are forced to have one child maximum, despite multiple births becoming common. Thanks to this law, seven identical sisters (Noomi Rapace) have been forced into hiding for their entire lives. Each sister gets to leave their home one day per week, disguising themselves as 'Karen Settman'. I love gritty, dramatic dystopian movies and this (mostly) didn't disappoint. The only drawback this film had for me is that the sisters are meant to be English, but Rapace's thick Swedish accent breaks the illusion.
TV
Boku no Hero Academia is a funny, snappy anime about a world where everyone's a superhero.
I watched Arrested Development for the first time, and it was amazing. My especial favourite is the acclaimed never nude, Tobias.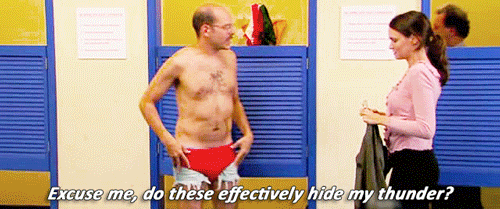 Youtubers
I fell down a Youtube rabbit hole into the world of beautiful, bug-eyed fish. My favourite is Jennifer Lynx's Solid Gold Aquatics, a treasure trove of goldfish expertise.
Podcasts
Buzzfeed's Another Round is a comedy podcast hosted by Heben Nigatu and Tracy Clayton, with a helping of booze and squirrelphobia. Listen to my favourite episode below:
Red Handed is a new true crime podcast that is absolutely riveting. Honestly, all the episodes are good, but the show might not be for you if graphic descriptions of physical and sometimes sexual violence.
Books
Sarah Knight's The Life Changing Magic of Not Giving A Fuck encourages us all to do just that. Here's to ignoring the Kardashians!
Featured image from Solid Gold Aquatics.