TV
March was all about whatever show I could find on Netflix while working on my embroidery projects (reviews coming soon!).
Nicole Byer's new reality competition show Nailed It! features amateur bakers struggling to recreate Pinterest-worthy cakes. Featuring Jacques "French Willy Wonka" Torres, and a charming new guest judge each week, watch people miserably try to recreate culinary perfection.
The titular Grace and Frankie are two older women left reeling after their husbands of over forty years leave them…for each other. Forced to rebuild their entire lives, the two women camp out in their beach house, and become unlikely friends. This is the first show I've ever seen from the perspective of older women, and it's brilliant. I recommend watching this on a rainy day with a big packet of biscuits.
The Good Place was much, much better than I expected! I can't give many details without spoiling it for you…but Jason Mendoza, the "pre-successful" DJ absolutely steals the show.
Movie
I didn't have high hopes of this year's Lara Croft reboot, so I was very pleasantly surprised when I saw it in the cinema. (MAJOR KEY: If you're disabled, and with a carer, they'll get a free ticket!) It has all the excitement of a true adventure movie, but doesn't get bogged down in clichés. I was also glad to see an Asian character, Lou Ren (Daniel Wu), with such a prominent part! Hopefully in the next film he'll be upgraded from sidekick to a meatier role.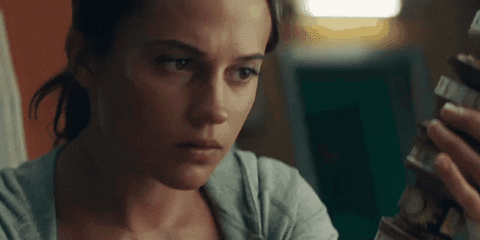 Two years after its release, I finally watched Moana. IT. WAS. FANTASTIC. The music was amazing, the characters were lovable (except for that one fucking crab), and the film was just everything I could have wanted from a Disney movie.
Books
I picked up The Monk of Mokha at the library, and I really enjoyed it! It's the biography of Mokhtar Alkhanshali, a Yemeni-American man. Dave Eggers recounts his journey from growing up as a first-generation immigrant in San Francisco, and how he stumbled upon his life's work: restoring Yemeni coffee's reputation as a luxury good…in the middle of a civil war.
Games
Fungi is an adorable card game where your objective is to collect as many mushrooms as you can, and cook them in a little pan with some butter and cider! The rules are a tad complex, but soon you'll be outright hoarding mushrooms like a pro.
Music
Holland is the world's first openly gay K-Pop star, and released his first single, Neverland, earlier this year. Neverland is about his experience growing up gay. Holland hopes that with his debut, he can be the role model that he lacked for LGBT+ children in South Korea.
Janelle Monae's first singles from her new album Dirty Computer. Are. Fantastic. My favourite is Django Jane. Go listen!!
Youtube
Sewing is an expensive hobby, so I live vicariously through sewing youtubers, and vintage advertisements like this one. As cheesy as it is, it's a wonderful look into the fashion industry of yore.